The Quotient media kit is designed to help journalists research our company for background information or follow-up stories. Please contact us if you need more detailed information or to schedule interviews.
Here you find selected images of Quotient. These images may be used for editorial purposes as long as the connection to Quotient is clearly recognisable. Commercial use is prohibited.
| Image | Caption | Size | Download |
| --- | --- | --- | --- |
| | Hand, close-up of microarray | 2.1 MB | JPG |
| | MosaiQ by Quotient instrument and lab technician | 2.5 MB | JPG |
| | MosaiQ by Quotient instrument and microarray cartridge loading dock | 2.3 MB | JPG |
| | Lab technicians blood sample, lab | 2.5 MB | JPG |
| | MosaiQ COVID-19 Antibody Microarray Animation | 6.0 MB | ZIP |
Approved company descriptions
75 words
Quotient is a commercial-stage diagnostics company committed to delivering solutions that reshape the way diagnostics is practiced.  Quotient has two key product portfolios, ALBA by Quotient, quality blood bank reagents used in laboratories around the world, and MosaiQ™ by Quotient, the world's first fully automated, consolidated testing platform. Building on from transfusion diagnostics experience, Quotient developed a serological antibody test in response to the global COVID-19 pandemic.
150 words
Building on 30 years of experience in transfusion diagnostics, Quotient is a commercial-stage diagnostics company committed to delivering solutions that reshape the way diagnostics is practiced. MosaiQ, Quotient's proprietary multiplex microarray technology, offers the world's first fully automated, consolidated testing platform, allowing for multiple tests across different modalities. MosaiQ is designed to be a game-changing solution, which Quotient believes will increase efficiencies, improve clinical practice, deliver significant workflow improvements, and operational cost savings to laboratories around the world. Building on the experience from transfusion diagnostics, Quotient developed a serological test in response to the global COVID-19 pandemic. The MosaiQ COVID-19 Antibody Microarray is CE marked and available for distribution in Europe including Switzerland, and the UK. Quotient's operations are based in Eysins, Switzerland, Edinburgh, Scotland and Newtown, Pennsylvania. The Quotient logo, Quotient MosaiQ and MosaiQ are trademarks or registered trademarks of Quotient Limited or its subsidiaries in various jurisdictions.
We have over 30 years' experience manufacturing and supplying conventional reagent products used for blood grouping within the $3.4 billion global transfusion diagnostics market. We are developing MosaiQ by Quotient, our proprietary technology platform, to better address the comprehensive needs of this large and established market. We believe MosaiQ has the potential to be a transformative technology, significantly reducing the cost of blood grouping in the donor and patient testing environments, while improving patient outcomes.
Franz Walt, Chief Executive Officer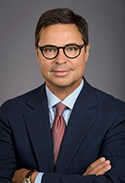 Franz Walt joined Quotient as the company's Chief Executive Officer on April 2018. He serves as an supervisory board member of Epigenomics AG (FRA:ECX) since May 2019.
Epigenomics focuses on liquid biopsy tests for the detection of cancer with their proprietary DNA methylation biomarker technology. He brings over 30 years of experience in leadership roles at two of the largest, most influential healthcare companies, Siemens Healthineers and Roche, and serves as an expert advisor on the in-vitro diagnostics industry to manufacturing companies and private equity firms. His career has focused on business turnaround, above-market growth, profitability improvement, innovation, strategic alliances, quality, new product introduction, commercialization, media and investor relationship management. He served as President of Siemens Healthineers Laboratory Diagnostics from 2014 to 2017, where he had responsibility for global P&L and portfolio. In this role he led a turnaround, while bringing to market the first Siemens-engineered line of diagnostic instruments branded Atellica® and establishing complementary partnerships to build a growth portfolio. During his 23 years at Roche, he held positions of increasing responsibility in pharma and diagnostics, which includes CEO, Managing Director and President roles, in various geographic regions for Roche Diagnostics, also serving eight years as a member of the Roche Diagnostics Executive Committee (DiaEC). Walt served as a board member of the AdvaMed DX industry association, where he actively contributed to shape healthcare policy in diagnostic testing to improve patient health.
A Swiss national, he is fluent in German and English. He is a car enthusiast, and enjoys outdoor sports, photography, and spending time with his wife and two daughters. Walt holds an MBA from City University in Bellevue, Washington and completed executive programs at Columbia University, IMD, Switzerland, London Business School and INSEAD, France. 
Peter Buhler, Chief Financial Officer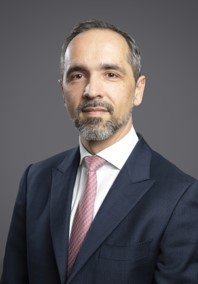 Peter Buhler joined Quotient (NASDAQ:QTNT) as the company's Chief Financial Officer in February 2020. Mr Buhler has more than 20 years of experience in the strategic and financial leadership of life science and technology businesses in both the public and private sectors, more recently with Zaluvida AG, where he served as Group Chief Financial Officer.
In addition, Mr Buhler served as Group Chief Financial Officer of Greer Plc, a global leader in allergy immunotherapy headquartered in London.
While there, Mr Buhler led a complex merger project to combine a French and a US Group through the creation of a UK holding. Previously, he served as Head of Finance, Commercial Europe at Merck Serono SA and Finance Director EMEA at Logitech SA.
He is a Swiss Certified Accountant and an Executive MBA from the Swiss Business School in Zurich.
Jeremy Stackawitz, Chief Commercial Officer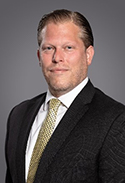 Jeremy Stackawitz joined Quotient (NASDAQ:QTNT) 10 years ago, overseeing the company through a period of sustained rapid growth. He led Quotient's entry into the US market, where the company now serves over 1,000 customers and has successfully obtained over 60 FDA product approvals. He currently serves as President of Commercial and the Reagent Business.
He brings over 20 years of experience in healthcare, including diagnostics, pharmaceuticals and biotechnology. His past experiences include serving in various business development, general management and commercial roles for Johnson & Johnson, which included Commercial Director of Immunohematology for Ortho Clinical Diagnostics.
Previously he worked at Purdue Pharma running various Market Research and Commercial groups, and served as a Strategy Consultant to the healthcare industry with Monitor and McKinsey & Co consultancies.
Mr Stackawitz holds a BA in Chemistry from Dartmouth College and an MBA in Healthcare Management from The Wharton School, University of Pennsylvania.
Ed Farrell, Chief Operating Officer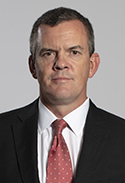 Edward Farrell joined Quotient (NASDAQ:QTNT) in February 2013 and serves as President of R&D and Manufacturing, overseeing the product development and manufacturing of MosaiQ™ in Switzerland and Scotland.
Mr Farrell has over 20 years of engineering, manufacturing and R&D experience in medical diagnostics in various roles including several senior positions.
While with Siemens Healthcare Diagnostics, Mr Farrell served as Managing Director and Vice President with responsibility for R&D and manufacturing, for a point-of-care diagnostic instruments and consumables facility, and subsequently, for a high-volume immunoassay reagent plant in the United Kingdom. Prior experiences at Siemens include, working in the United States as Director for a Distribution, Service and Repair site, and as a Senior Manufacturing Manager in a large diagnostic instrument manufacturing plant in Ireland. Previously Mr Farrell worked at Ingersoll Rand as a Production Manager, as Intel Manufacturing Engineer and Supervisor.
Mr Farrell received a BE (Mechanical) and a Masters in Engineering Science from University College Dublin. 
Eysins
Switzerland
Edinburgh
Scotland
Pennsylvania
USA
Global (HQ)
Quotient Suisse SA
B1, Business Park Terre Bonne
Route de Crassier 13
Eysins, 1262
Switzerland
UK
Quotient
5 James Hamilton Way
Milton Bridge
Penicuik EH26 0BF
United Kingdom
USA
Quotient
301 S State St
Newtown, PA 18940-1997
United States